Paver design & installation in Southeast Wisconsin
Adding paver bricks to patios, driveways, walkways and porches is a cost-effective way to add timeless appeal and value to your home. Our professional contractors install attractive and durable paver stones with meticulous attention to detail. You'll enjoy your beautiful and functional outdoor space for decades to come.
Palladium Patios & Landscaping installs:
Paver fire pits
Paver walls
Paver front porches
Paver walkways
... and custom paver jobs across Southeast Wisconsin. Have a tight deadline? No problem, contact Palladium for your last-minute landscaping job.
Choose your paver stones
Palladium Patios & Landscaping installs Unilock pavers - the most well-respected and requested brand in the industry. Choose between various styles, sizes and colors – all sure to add stunning charm to your home.
Colors:
Styles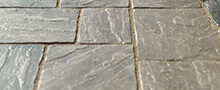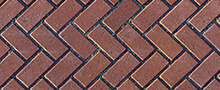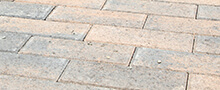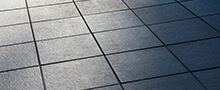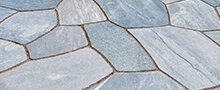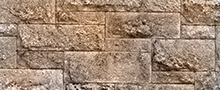 Careful paver installation goes a long way
The best way to compromise your new pavers is with sloppy installation. Second-rate contractors and DIY projects put you at risk of future drainage problems, trip hazards, and shortened paver lifespan. Our professional paver contractors carefully prepare the foundation of each job, so you get the most out of your investment.
Concrete vs. Paver Patios
Pavers are paving stones, tiles, or bricks used to surface landscapes. The classic appeal of pavers leads some to believe they're fragile compared to asphalt or concrete; however, pavers maintain superior strength compared to alternatives.
| | Pavers | Asphalt | Concrete |
| --- | --- | --- | --- |
| Maintenance | Easy! Just wash your paver driveway, patio or walkway once or twice a year. | Medium. Seal every few years, fill cracks. | Complex. Seal annually, fill cracks, and clean regularly. |
| Appearance | Charming & customizable | Standard, simple | Standard, simple |
| Durability | Supports weight | Can develop potholes | Cracks |
| Length of Life | 50+ years | 20 years | 20-30 years |
While concrete and asphalt may be cheaper alternatives to pavers, pavers require less maintenance, are more durable, last longer, and look better. To learn more about the superior qualities of pavers, contact our professional landscapers.