Retaining wall builders in Southeast Wisconsin
Retaining walls are our most requested service, and we understand why. Retaining walls double as a stunning focal point and the key to maximizing your yard space. A well-installed wall will hold back soil, prevent erosion, and protect your lawn. We work with durable, attractive materials to build your reinforcement so it will do its job for over 50 years.
Biggest benefits of a retaining wall
Adding a retaining wall to your landscape provides many benefits. A retaining wall:
Flattens land and stabilizes slopes
Controls soil erosion
Prevents flooding
Adds value to your home
Covers up dirt piles, sinkholes and hills
Creates a dramatic hardscape
Types of retaining walls in Southeast Wisconsin
A retaining wall can hold back as much as 20 tons of saturated soil. For the best results, you need the best retaining wall for your application. Our contractors install several types of retaining walls, each with its own advantages.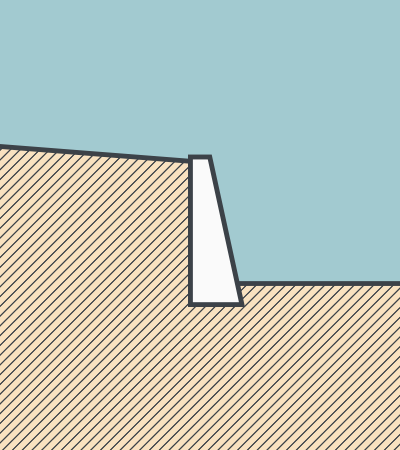 Gravity retaining walls
A gravity wall holds back soil or other materials using its weight. Concrete, brick, and natural stone are all materials used to build a gravity retaining wall in Milwaukee. If poorly structured by a second-rate contractor or DIY-project, the wall will collapse.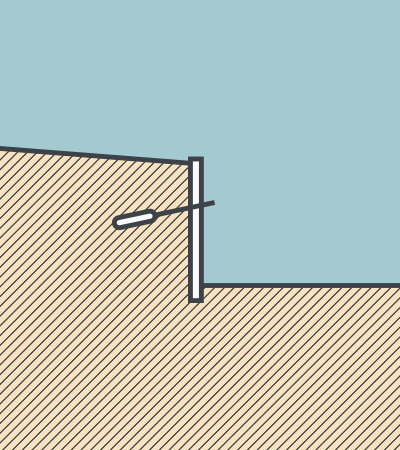 Anchored retaining walls
Anchored retaining walls are anchored deeper into the soil and use a wide base. While complex, these retaining walls are useful when high loads are expected.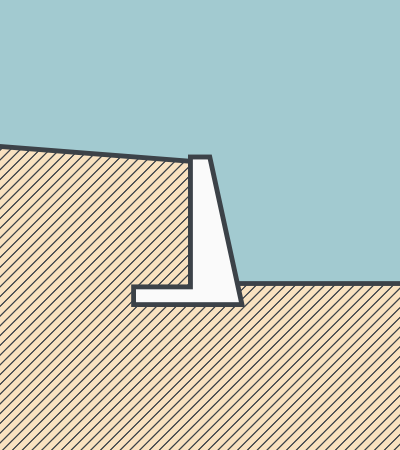 Cantilever retaining walls
A cantilever retaining wall is constructed of reinforced steel, concrete or masonry to control a huge amount of soil. Their slab foundation and thin stem prevent the wall from sliding or overturning. A cantilever retaining wall requires careful design and construction.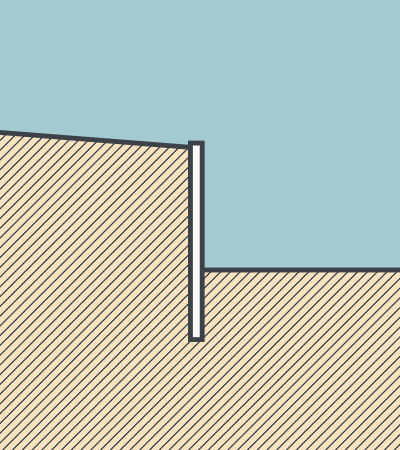 Sheet pile retaining walls
Sheet pile retaining walls are made from steel, wood, or vinyl planks pounded deep into the soil. A piling retaining wall is great for soft soils or tight spaces.
We'll bring a consultant on-site to assess your outdoor space and recommend the best retaining wall for your Milwaukee area home or business.
Palladium landscapers are worth more than gold
Our expert contractors are with you at every step of your new landscaping project. We'll:
Consult on which retaining wall is right for you
Obtain durable, attractive materials
Excavate the area properly
Construct a beautiful, sturdy retaining wall
Palladium landscapers provide a hassle-free experience from start to end of your project. We pull all the necessary permits for you before the project begins. Each day, we'll arrive on-time, maintain a clean workspace, and create a welcoming atmosphere as we work.
Palladium Patios and Landscaping provides landscapes and hardscapes, including pergolas, pavers, patios and outdoor fire pits in the greater Milwaukee area. We service Whitefish Bay, Wauwatosa, Greenfield, Franklin, Oak Creek, Greendale, Shorewood, Mukwonago, Grafton, Cedarburg, Delafield, Hartford and the surrounding areas.